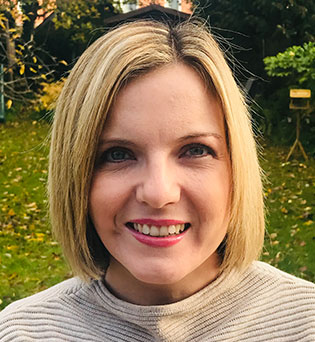 Camilla Poncia B.Sc. (Hons) M.Sc CPsychol
Psychological Therapy is more than just a career, I believe in what I do and feel confident that I can help people who are keen and motivated to change and overcome their problems. I appreciate and understand that it takes courage to take that first step and recognise that you might need or want some help. I always do my absolute utmost to ensure you feel comfortable and welcome all clients to communicate their likes and dislikes in therapy for the best possible outcome.
Here's a little bit of information about my background and training. I was born in the UK, but raised in South Africa for my younger years before moving to Canada until a teenager. I then returned to the UK. Having lived in the Midlands, London and Guernsey, I have now settled here in Bournemouth.
I went to Loughborough University as an undergraduate and studied Social Psychology. I achieved a Batchelor of Science 2:1 with honours. I took a year out and spent some time working as a support worker for Adults with Learning Disabilities in preparation for my next phase of study. I went on to train as a Counselling Psychologist at London Metropolitan University and achieved chartered status in 2002.
During my training I was interested in working with children and adults and was fortunate to have some very interesting and challenging placements within the NHS, a secondary school in inner city London and a charity called Kids Company, that supported vulnerable children and families within the city.
Following my training, as well as continuing to work in the NHS, I worked for an organisation that specialised in helping children and adolescents with ADHD/ADD. After a few years of working in London and the Midlands, I took a job in a secondary care mental health setting in Guernsey. This was an incredibly interesting experience and enhanced my skills in working with adults with personality disorders, eating disorders and other complex issues.
Having now been qualified for 16 years, I have gained a wealth of knowledge and expertise in a range of disorders including, anxiety, depression, obsessive compulsive disorder, childhood trauma and PTSD, eating disorders, ADHD/ADD, personality disorders, addictions, bipolar disorder, and self-harm to name but a few. I use a range of approaches to help my clients with their difficulties. I tend to sway towards using Cognitive Behavioural Therapy (CBT), as it can be incredibly effective. However, I am not a pure CBT therapist and will tend to draw on a range of other approaches depending on the wants and needs of my clients. These approaches include, Solution Focused, Problem-Solving, Systemic and Psychodynamic.
I welcome working closely with GP's, Psychiatrists, and Consultants across disciplines to provide comprehensive and coordinated care, with permission from my clients.
I also collaborate with several other therapists, if you are looking for something different, please see details below of a fellow psychotherapist.