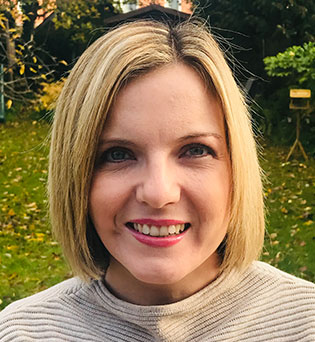 Camilla Poncia B.Sc. (Hons) M.Sc CPsychol
Psychological Therapy is more than just a career, I believe in what I do and feel confident that I can help people who are keen and motivated to change and overcome their problems. I appreciate and understand that it takes courage to take that first step and recognise that you might need or want some help. I always do my absolute utmost to ensure you feel comfortable and welcome all clients to communicate their likes and dislikes in therapy for the best possible outcome.
Here's a little bit of information about my background and training. I was born in the UK, but raised in South Africa for my younger years before moving to Canada until a teenager. I then returned to the UK. Having lived in the Midlands, London and Guernsey, I have now settled here in Bournemouth.
I went to Loughborough University as an undergraduate and studied Social Psychology. I achieved a Batchelor of Science 2:1 with honours. I took a year out and spent some time working as a support worker for Adults with Learning Disabilities in preparation for my next phase of study. I went on to train as a Counselling Psychologist at London Metropolitan University and achieved chartered status in 2002.
During my training I was interested in working with children and adults and was fortunate to have some very interesting and challenging placements within the NHS, a secondary school in inner city London and a charity called Kids Company, that supported vulnerable children and families within the city.
Following my training, as well as continuing to work in the NHS, I worked for an organisation that specialised in helping children and adolescents with ADHD/ADD. After a few years of working in London and the Midlands, I took a job in a secondary care mental health setting in Guernsey. This was an incredibly interesting experience and enhanced my skills in working with adults with personality disorders, eating disorders and other complex issues.
Having now been qualified for 16 years, I have gained a wealth of knowledge and expertise in a range of disorders including, anxiety, depression, obsessive compulsive disorder, childhood trauma and PTSD, eating disorders, ADHD/ADD, personality disorders, addictions, bipolar disorder, and self-harm to name but a few. I use a range of approaches to help my clients with their difficulties. I tend to sway towards using Cognitive Behavioural Therapy (CBT), as it can be incredibly effective. However, I am not a pure CBT therapist and will tend to draw on a range of other approaches depending on the wants and needs of my clients. These approaches include, Solution Focused, Problem-Solving, Systemic and Psychodynamic.
I welcome working closely with GP's, Psychiatrists, and Consultants across disciplines to provide comprehensive and coordinated care, with permission from my clients.
I also collaborate with several other therapists, if you are looking for something different, please see details below of a fellow psychotherapist.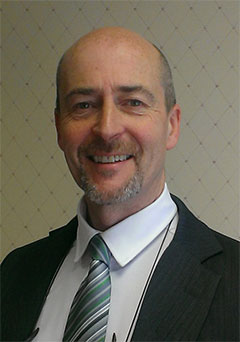 Andrew Baker. MNCS (Acc.), MBACP. Psychotherapeutic Counsellor
Other Therapists
Andrew has worked as a Biomedical Scientist (BMS) in Pathology for 34 years (21 in the NHS and the last 13 in the private sector) but since qualifying as a Psychotherapist in 2009 and completing his Advanced Professional Diploma in Psychotherapeutic Counselling in 2010 with distinction, he has found far more reward in working directly with individuals (on a counselling basis) rather than working with 'a sample' (on a medical laboratory basis).  However the scientific, medical background proves very useful.
Prior to qualifying as a counsellor, Andrew took a year's course in Hypnotherapy and Counselling skills and qualified as a Hypnotherapist for which he is still registered. He has since attended further courses on hypnotherapy, e.g. "Hypnotherapy without Trance" to update his knowledge and expertise.
Andrew's initial counselling diploma took the best elements of well-known counselling and psychotherapy models and put them together in a unique, tried and tested approach, which concentrates on treating all the problems most commonly seen by professional counsellors and psychotherapists (e.g. depression, anxiety disorders, panic attacks, OCD, PTSD, etc.) whilst allowing him to develop his own professional identity.  Andrew believes the integrated approach enables him to offer a tailor made course of therapy to his clients – as Abraham Maslow said, "If the only tool you have is a hammer, you tend to see every problem as a nail".
From April 2012 to May 2013 Andrew held a voluntary, part-time post as a Counsellor for the Primary Care Mental Health Services based in Bournemouth.  He considers that this post was both rewarding and invaluable as it gave him an excellent grounding in short-term interventions within the primary care setting.  It also gave him the opportunity to work and liaise with other, very experienced, members of the team.
For the last six years Andrew has been seeing clients on a private basis at the Bournemouth Nuffield Hospital where he currently holds practice privileges.
When appropriate in his work, Andrew tries to link the development, structure and function of the brain to the concept of 'mind' – that intangible element of ourselves that shapes our very personality; beliefs and values, thoughts and actions.  Andrew finds that psycho-education plays an important part in the therapy that he delivers and that clients benefit greatly from understanding how the structure and function of their brain influences their response to life events.
As part of the therapy that Andrew offers, he teaches the principles of Mindfulness, how it works and how to implement it in day-to-day life.  For further details of qualifications, training and areas of expertise please see Andrew's website at: